Burr - Cortland County 1829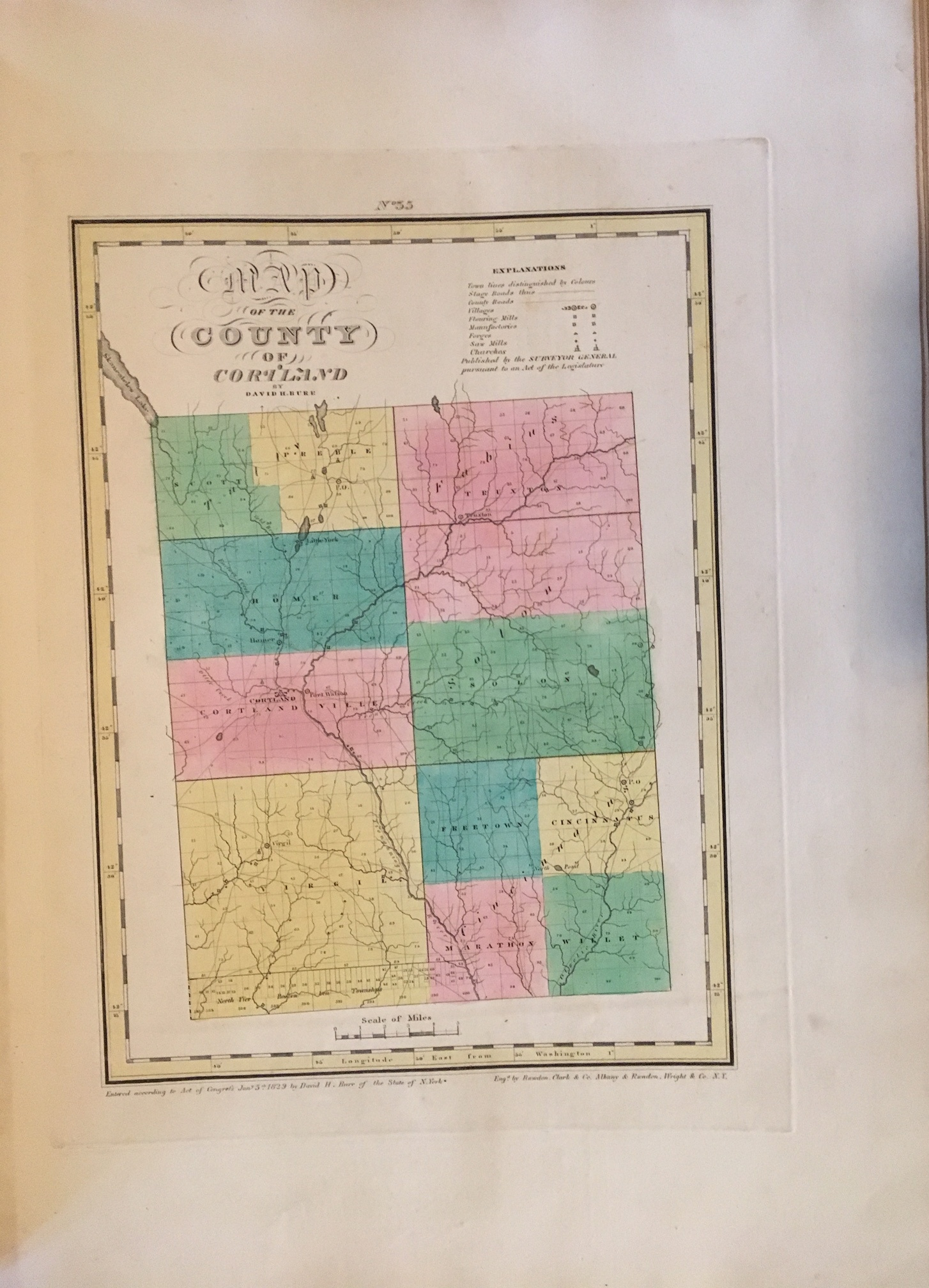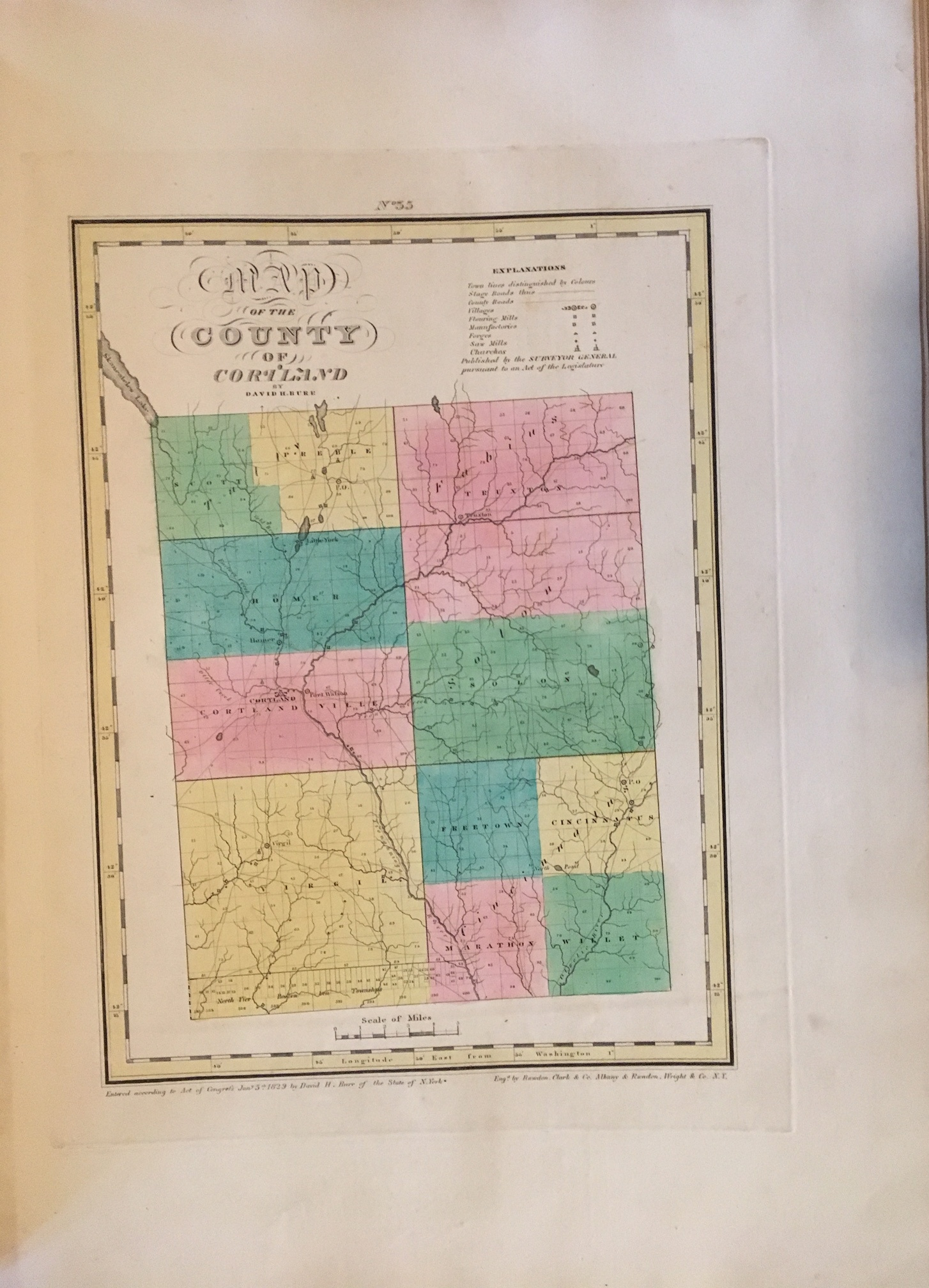 Burr - Cortland County 1829
Burr, David S
An Atlas of the State of New York Containing a Map of the State and of the Several Counties
1829, Hand-colored Copper Engraving on thick paper
Sheet Size: 22" x 15 1/2", Map Size: 14" x 10"
Condition: Good. Some discoloration/damp staining in border and where map was bound.
This is the first atlas of all New York State counties. Developed in conjunction with the Surveyor-General of New York State, it was only the 2nd complete state atlas in the United States (after South Carolina) including detailed maps of all counties. Burr appears to have had the support of then Governor Clinton in this endeavor and worked with the Surveyor General's office in the process of producing the atlas. These maps show the important roads, waterways and towns during the time of the Empire States economic heyday just after the completion of the Erie Canal. Printed with engraved copper plates, hand colored on sturdy paper, these maps would make a fine addition to any New York State history collection as well as for stunning framed display. Many of these maps have some damp staining primarily in the blank margins as shown, the map will still frame very nicely
Included with this map on a separate sheet is the text information page that went with the map. All sorts of detailed demographic information about the area as of 1829 such as population, value of real property, and more.